About THE SAVOY KING: CHICK WEBB & THE MUSIC THAT CHANGED AMERICA
The Savoy Ballroom was the home of the amazing Lindy Hop dancers, and the first venue in America where Blacks and Whites could dance and socialize together. Born fatherless and poor, Chick Webb developed spinal tuberculosis and was a hunchbacked dwarf in constant pain, yet he virtually invented modern drumming and built the hottest Swing orchestra of the 1930s - the "house band" of The Savoy Ballroom. Chick was mentored by Duke Ellington, toured with Louis Armstrong, argued with Jelly Roll Morton, jammed with Artie Shaw, discovered and practically adopted Ella Fitzgerald, beat Benny Goodman (with Gene Krupa) and Count Basie (with Billie Holiday) in legendary battle of the bands, befriended Mario Bauzá ("The Father of Afro-Cuban Jazz"), fired R&B pioneer Louis Jordan for trying to steal away Ella, encouraged a struggling Dizzy Gillespie, and helmed the first Black band to host a national radio show . . . all before drumming himself to death at age 30.

With Corey Hawkins as the voice of Chick Webb, John Legend as Duke Ellington, and Janet Jackson as Ella Fitzgerald, plus Sunpie Barnes, Rocky Carroll, Billy Crystal, Tyne Daly, Keith David, Andy Garcia, Danny Glover, Jeff Goldblum, Ron Perlman, Billy Porter, Voza Rivers, Eugene Robinson, and Charlie Watts. Featuring interviews, singing and dancing with drumming legends Louie Bellson and Roy Haynes, Swing dance masters Frankie Manning and Norma Miller, trumpeter Joe Wilder, playwright-actress Gertrude Jeannette, Harlem Rens basketball star John Isaacs, Ella's son Ray Brown, Jr., and composer / arranger Van Alexander ("A Tisket, A Tasket").
DP/30: The Oral History Of Hollywood
Chick Webb Orchestra 1937
New York Film Festival Press Conference
"The Savoy King is an important contribution to our knowledge and our history."
"This jubilant documenatary captures Jazz Age excitement."
"The Savoy King is an incredible, comprehensive, and entertaining film. This is a must see!"
- Debbie Allen, actress, dancer, choreographer, director, and producer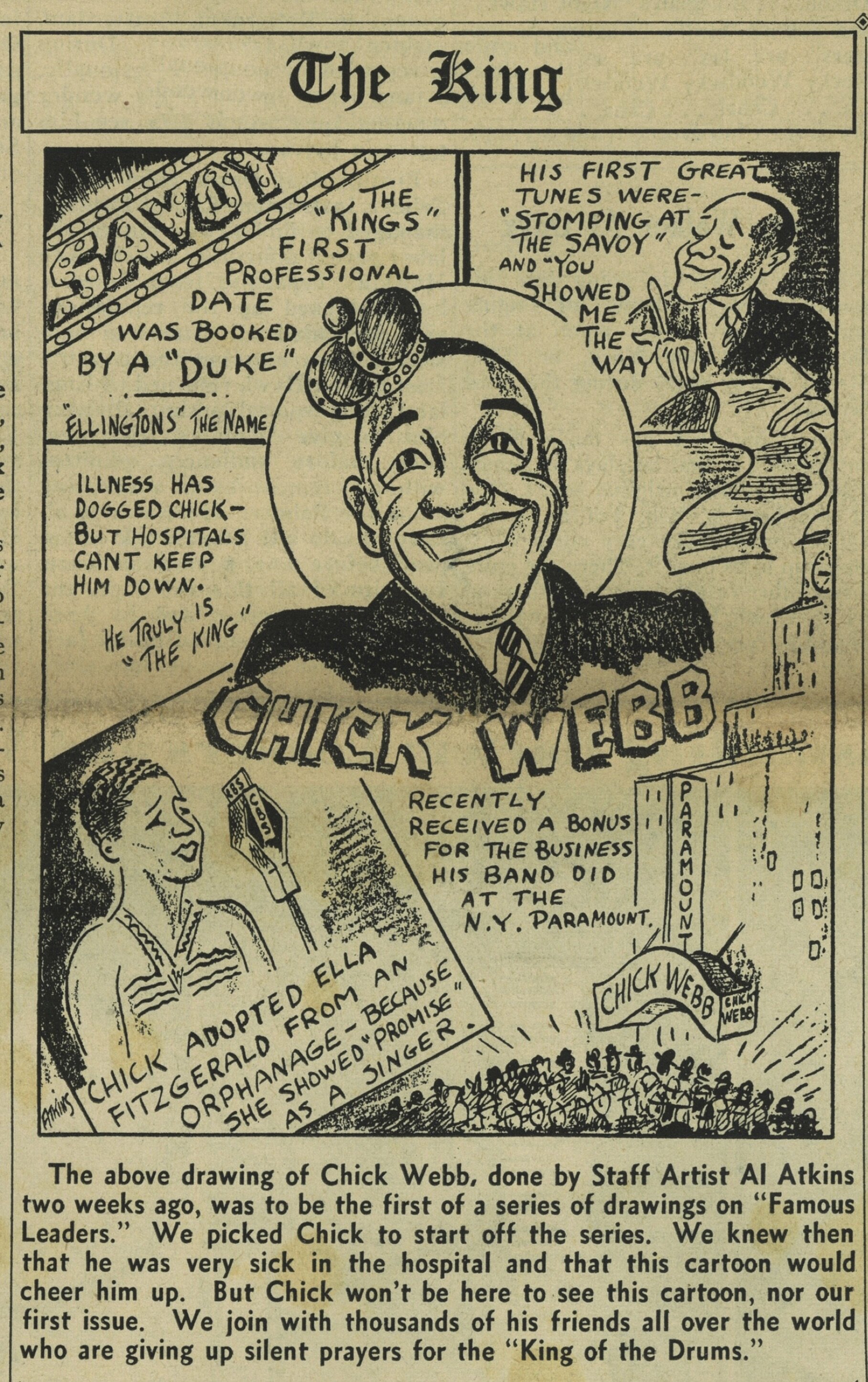 "The Savoy King is enjoyable and convincing . . . the vibrant doc is rewarding for any Swing fan."
"A masterpiece! I had a ball watching The Savoy King."
- Dee Dee Bridgewater, three-time Grammy Award winning singer / songwriter
"Terrifically informative and affectionate. Four Stars."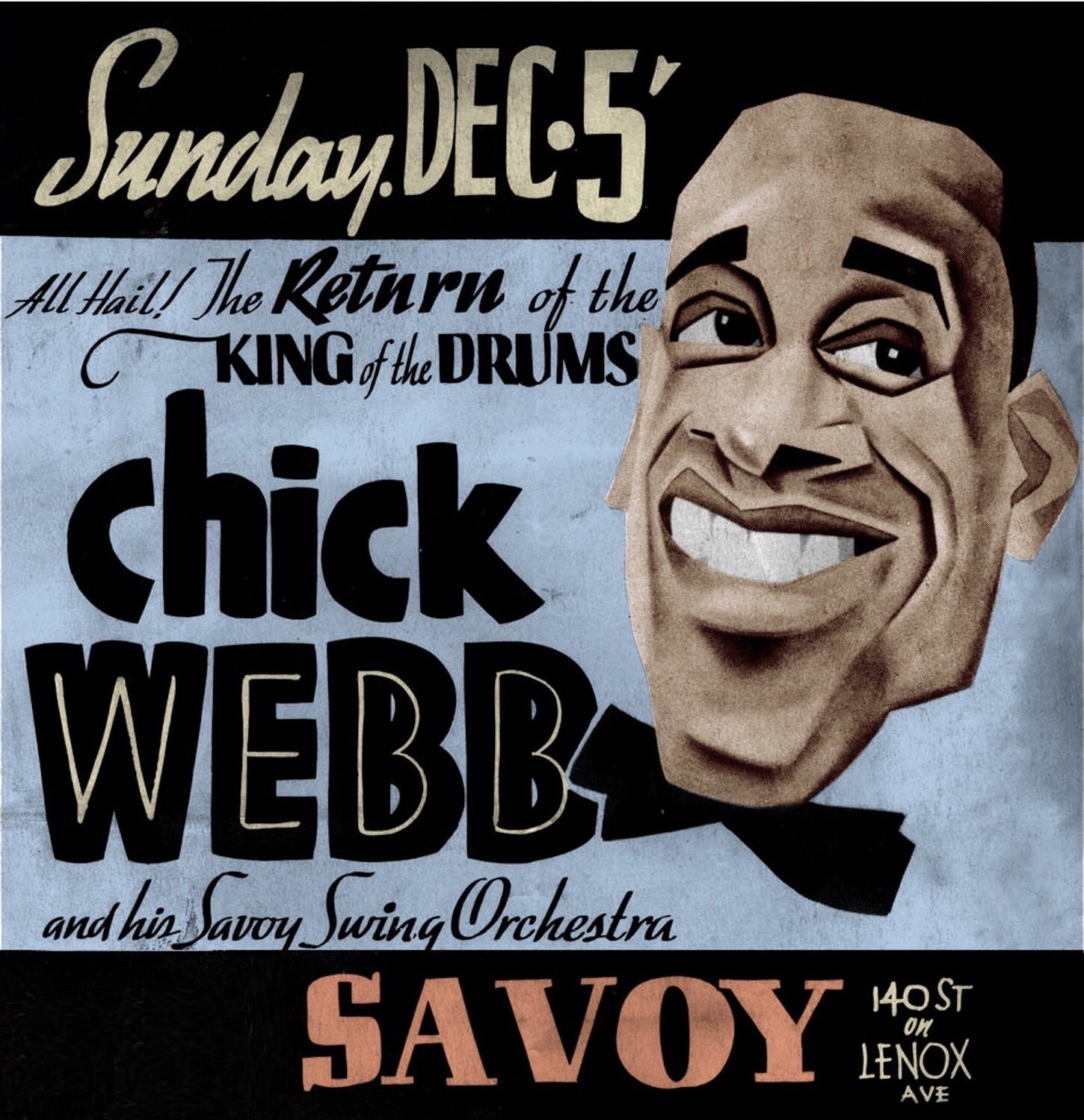 "The Savoy King is one of the great musical documentaries of our time."
- Gary Giddins, author of Visions of Jazz

"The Savoy King is a vibrant, evocative tribute to an unsung jazz giant. I loved every minute of this film."
- Leonard Maltin, film critic & historian